Make an Inquiry
Hours
Monday

8:00 AM - 7:00 PM

Tuesday

8:00 AM - 7:00 PM

Wednesday

8:00 AM - 7:00 PM

Thursday

8:00 AM - 7:00 PM

Friday

8:00 AM - 7:00 PM

Saturday

8:30 AM - 5:00 PM

Sunday

Closed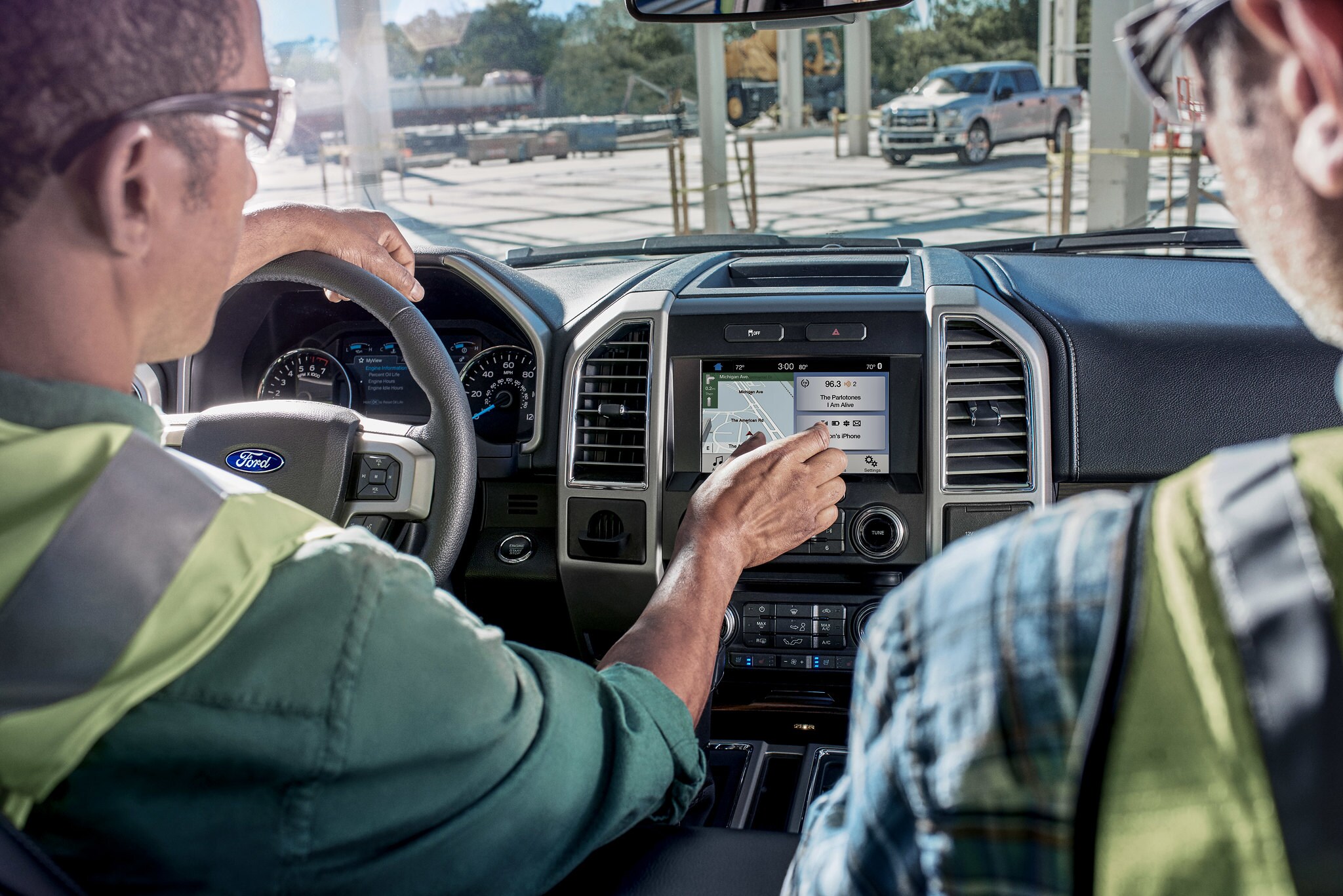 It is good to work smarter, not harder. It's even better to let your truck work smarter for you. That's exactly what the new smart technology found on the 2019 Ford F-150 can do. On the way to or from the job, or through the work day, the F-150 has features you can harness to make the task at hand safer and less of a chore.
Advanced Camera Technology
Visibility on a crowded job site can be an issue, and the 2019 Ford F-150 is equipped with that in mind. Stay fully aware of your surroundings - even with a full load or in narrow conditions - thanks to Ford 360-degree camera technology. Four external cameras work together to generate a complete omnidirectional view of your vehicle's surroundings, which is streamed to the console screen. You can even use it in split screen mode to display a simulated bird's eye view to aid in fine maneuvering. Use the hitch assist line to effortlessly line up for hitching and trailing tasks.
Highway Safety
Adaptive Cruise Control technology makes highway driving safer. Traditional cruise control merely sets a speed, but adaptive cruise control uses sensors to maintain that speed in relation to other vehicles on the highway. Even more sensors help ensure safe lane changes and deliver blind spot warnings, even when towing a trailer.
Productivity
Customize your dash with the Ford F-150's 8-inch productivity display. Easily scroll through and view important vehicle information like fuel economy and towing information. Pick the readouts that are most important to you and setup a custom home display, with the other readouts only a button press away.

Connectivity
The 2019 Ford F-150 is equipped with SYNC® 3 AppLink®, which opens up many additional connectivity options, including Android Auto™ and iPhone® compatibility.  Ford + Alexa brings all of the voice activation features of Amazon Alexa, even allowing connection via in-truck Wi-Fi® to home smart devices. Enjoy the top crowdsourced navigation app thanks to Waze support.
Experience these innovations for yourself - take a test drive at Nick Nicholas Ford.