When it comes to purchasing a vehicle, you are often presented with seemingly endless options to choose from, from make, to model, color, features, engine types, and much more. On top of that, you have different purchasing and financing options as well, including the option to purchase the vehicle to own, or lease temporarily. The good news is that you have the options to choose from to get exactly what you want out of your car-buying experience, but what if you're unsure about financing? Should you buy that Ford, or lease it? Your friends here at Nick Nicholas Ford have put together the tips below to help you make more of an informed decision about buying and leasing, which will hopefully help you figure out what works best for you.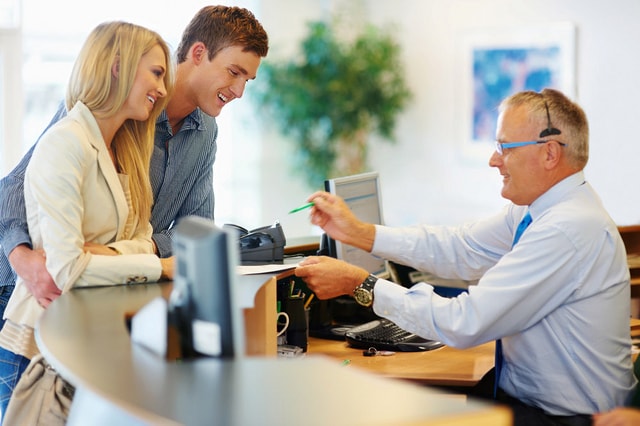 Buying
One of the best benefits of buying a vehicle is that if you pay with cash or once you finish making your monthly payments, you own the vehicle free and clear. This means you can decide if you want to sell, trade, or gift the vehicle to someone, like a child. Buying is a great option if you plan on keeping your vehicle long-term. This way, you can continue driving the vehicle so long as it continues operating as it should.
Another benefit of buying is that you aren't limited in how much you drive. With leasing, you are typically limited in the amount of mileage you can put on the vehicle, therefore the amount of miles you drive.
When it comes to payments, your monthly payment will typically be a little higher than it would be if you were leasing; however, every payment you make gets you one step closer to ownership, and once you get there, you can continue driving the car without cost (other than maintenance, insurance, fuel, etc.).
Leasing
​ 
If budget and price are main concerns for you, leasing may be a better option for you. Typically, with leasing, you'll have a lower down payment as well as a lower monthly payment, making it easier on your wallet. Dealerships like us often have tons of special leasing offers, as well.
​ 
When it comes to leasing, you have all kinds of options in terms of the models you can lease, and often times newer models have great lease deals. If you would love a newer vehicle at a lower price, and perhaps have interest in swapping vehicles every few years, leasing is a great option that keeps things fresh and exciting.
​ 
Repairs and maintenance aren't much of a worry when it comes to leasing, as they don't require as much servicing. Often, the factory warranty on the vehicle usually will cover any repairs that should come about. Be sure to speak to our sales team for more information on a particular vehicle.
At Nick Nicholas Ford, we want to help you find the vehicle that fits best with your budget, lifestyle, family, and more. Contact our Finance Department today for more information on buying or leasing here at our dealership, or stop in and see us in Inverness, Florida.