Make an Inquiry
* Indicates a required field
Hours
Monday

8am-7pm

Tuesday

8am-7pm

Wednesday

8am-7pm

Thursday

8am-7pm

Friday

8am-7pm

Saturday

8:30am-5pm

Sunday

Closed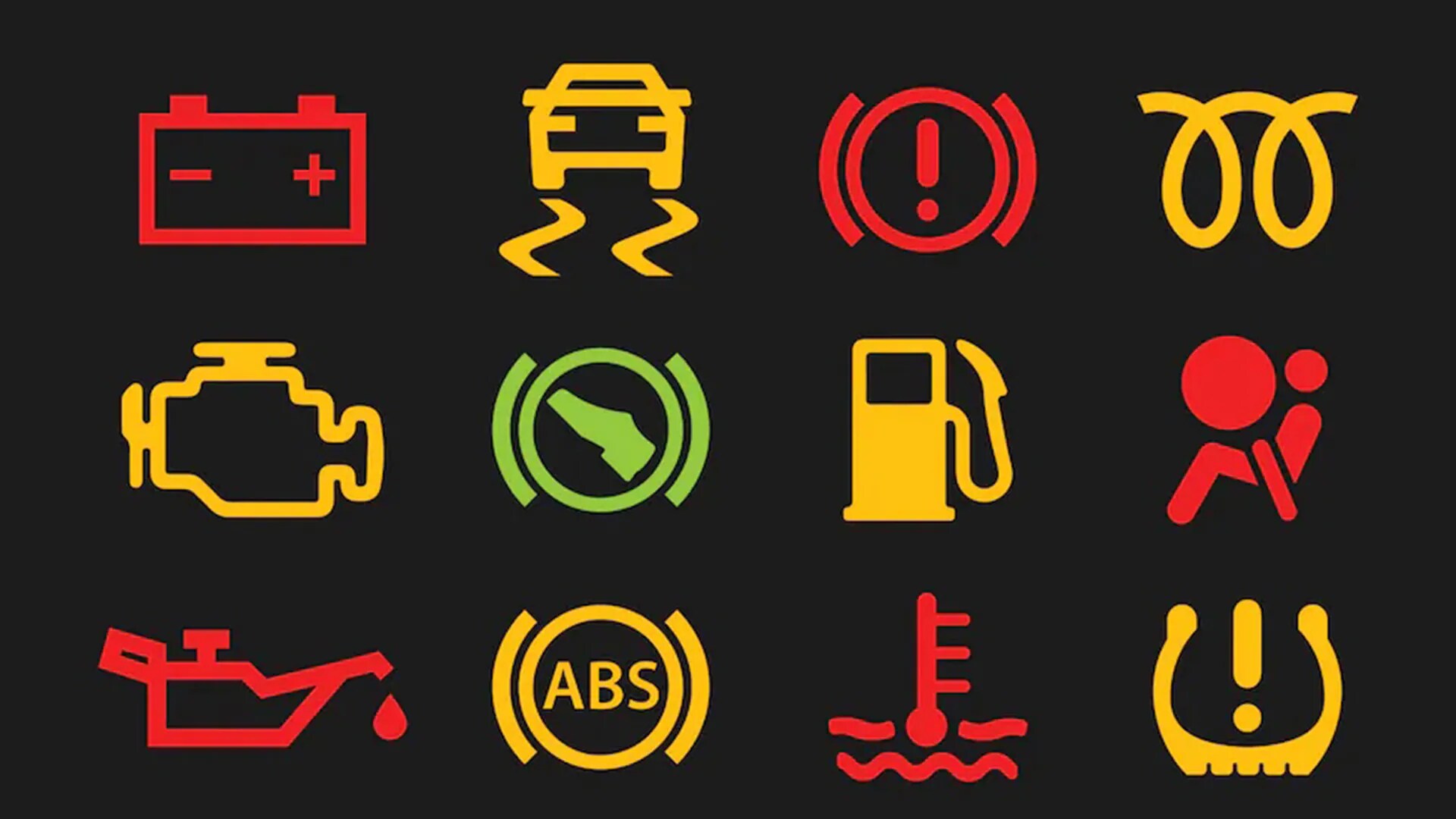 Hopping in behind the wheel of your Ford F-150 or Ford Explorer and seeing an icon lit up on the dashboard isn't a pleasant experience. But you don't need to panic if you see a warning light appear in your Ford vehicle. If you know what each symbol means, you can determine the appropriate action to take and how soon you need to visit Nick Nicholas Ford for car service in Inverness, Florida. 
Anti-Lock Braking System Warning
The anti-lock braking system in your Ford F-150, Explorer, or other model is essential for safe stopping and keeping control of your vehicle. This symbol features the letter ABS in the center of a circle with quarter circles on the left and right. It means that there's an error with the ABS system. You'll still be able to brake, but not as effectively, so you should bring your vehicle to Nick Nicholas Ford for service as quickly as possible before driving around Inverness anymore.
Battery Warning
The battery light is an easy one to recognize; it looks like a battery with negative and positive terminals. This light may come on while you're driving, and it most likely means that your battery needs servicing or to be replaced. Something may also be inhibiting the battery from properly recharging. In any case, drive your Ford Bronco or Ford Maverick to our service center in Inverness as soon as you can.
Brake System Warning Lamp
This light can look two different ways: either as the word BRAKE or as a symbol similar to the ABS warning (but with an exclamation point instead of letters). It also tends to mean one of two things, the most common being that the parking brake is on. 
If you know that the parking brake is off but the symbol is still illuminated, it could mean that there's an issue with your Ford Edge's or Super Duty's brakes including low fluid levels. This can be an extremely dangerous problem, so have your Ford checked as soon as possible. 
Engine or Motor Coolant Temperature Warning
If you see this warning light - resembling a thermometer in water - your vehicle's coolant temperatures are too high for safe operation. You should stop your vehicle immediately and let it cool down, especially so if you notice smoke coming from underneath the hood. This may mean your Ford Escape or Ford Edge needs fresh coolant, which is a service you can have done at Nick Nicholas Ford.
Engine Oil Warning
The engine oil warning light looks like an old-fashioned oil can, which may also resemble a genie's lamp. If this symbol is on in your Ford Ranger or Expedition, it means there's an issue with your system. Whenever you find a safe place to stop, pull your vehicle over, turn the engine off, and check the oil levels. If the level is below the recommended threshold, you'll want to have it checked at Nick Nicholas Ford at your earliest convenience. 
Low Tire Pressure Warning
The low tire pressure warning means that one or more of your tires does not have enough air for safe driving. PSI will vary depending on your Ford model; you can find the recommended levels in the Ford owner's manual. Drive your Ford to a gas station or the nearest location with an air pump, check the pressure in all four tires, and re-inflate as needed until they're all at the proper levels. 
Powertrain Fault
If you see a wrench symbol on the dashboard, it means there's an issue with the powertrain or with the 4WD/AWD system. This warning says that it is not safe to drive the vehicle, so you will want to stop and have it towed to Nick Nicholas Ford for diagnosis. 
Service Engine Soon
The dreaded check engine light can mean a variety of things including issues as simple as a loose gas cap. If it stays illuminated while driving, there's a possible issue with the vehicle emission control system. In this case, it may be safe to drive until you're able to get to Nick Nicholas Ford and have it checked out. However, if the light is flashing, it may mean the engine is misfiring, which means it is not safe to drive. 
If you have questions about your Ford vehicle - whether it's a Bronco, an Escape, or another model - Nick Nicholas Ford has the answers and solutions you need. Contact our service department or schedule your appointment online.