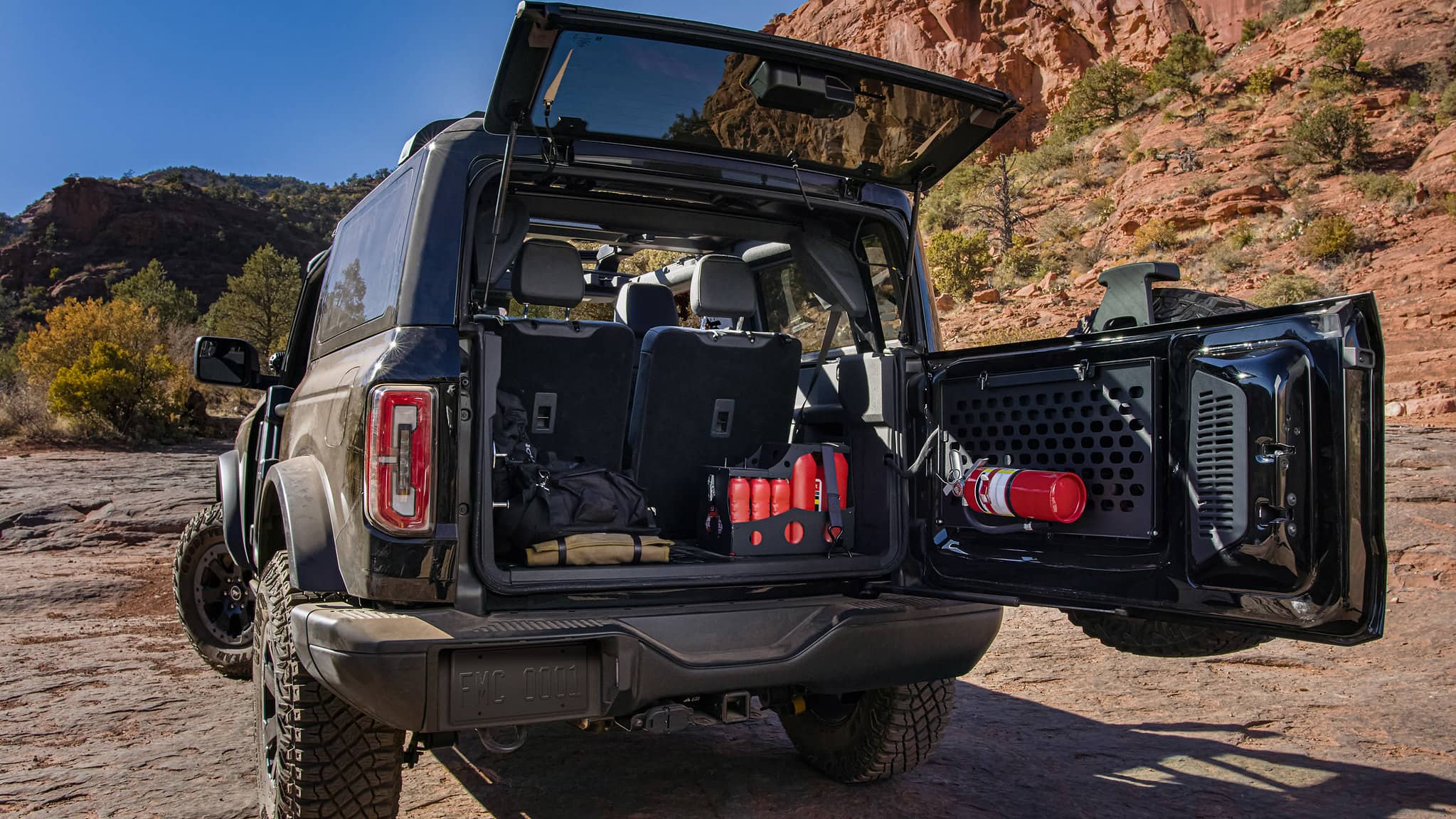 The experience of shopping for a new vehicle has changed drastically in recent years, and for one purpose: making sure you get exactly what you want. There's no better way to make sure you get a new car, truck, or SUV that exceeds your expectations than to place a custom order at Nick Nicholas Ford.
The benefits of ordering Your Ford, Your Way at Nick Nicholas Ford
If you haven't noticed, today's Ford lineup is red hot. Vehicles like the Maverick, Bronco, and Mach-E are so popular that you might not see them often at our showroom in Inverness, Florida. So how do you buy one of these models? By custom ordering one.
Custom ordering a Ford lets you lock in your order so you get the ride you want faster. And when you place a custom order, you get exactly the ride you want.
We call it Your Ford,Your Way for a reason - you'll be able to order your new vehicle with all the extras and upgrades you want. If you want a Ford Bronco Sport Badlands® in Area 51 with the Premium Package and steelie-style wheels, all you have to do is build it, and it will come.
It's a quick and simple process to order a custom Ford vehicle through Nick Nicholas Ford. You place the order, we'll contact you to finalize it, and we'll let you know when it's ready to pick up at our dealership in Inverness. Even better, Ford won't charge you any extra fees for a custom vehicle, and you may still qualify for great incentives and specials.
It has never been easier to get the Ford vehicle of your dreams with no compromises. While you'll always find a great selection of new and used vehicles at Nick Nicholas Ford, ordering Your Ford, Your Way is a surefire way to get behind the wheel of the car you want.
Best of all? The end result is you behind the wheel of a Ford. You're driving one of the coolest and most exciting brands on the road today, no matter your needs or style.
Ford Mustang
The Ford Mustang may be the American dream car, but that doesn't mean any two of us dream the same. Ford offers the Mustang with tons of cool options and unique trims so you can make your Mustang your own. If you want to get your hands on the current-generation Mach 1 or Shelby GT500, now is the time to place your custom order. The seventh-generation Mustang is coming, and it promises exciting new options like the first-ever Dark Horse.
Ford F-150
The F-150 may very well be the true flagship of the Ford lineup, and that bears out when you consider the huge variety of configurations, trims, powertrains, packages, and options. Ford offers so many different ways to get your kicks with an F-150 - the most exciting new option being the 700-horsepower Raptor R. If you want to get your hands on the mightiest V8-powered F-150 ever built, or spec out your truck with features like Pro Power Onboard and Max Recline Seats, custom ordering is the way to go.
Ford Bronco
Since its long-awaited return, the Ford Bronco has been perhaps the hottest commodity on the road - and definitely off it. The multi-award-winning Bronco has been in high demand since the moment it was announced, and its popularity isn't slowing down anytime soon. Not only does custom ordering a Ford Bronco secure your place in a growing line, but it also gives you your pick of awesome upgrades like the Sasquatch™ Package or limited offerings like the Heritage Edition.
Don't wait to get started! Build Your Ford, Your Way, and don't hesitate to contact our team with any questions you have.
Make an Inquiry
* Indicates a required field
Hours
Monday

8am-7pm

Tuesday

8am-7pm

Wednesday

8am-7pm

Thursday

8am-7pm

Friday

8am-7pm

Saturday

8:30am-5pm

Sunday

Closed