Make an Inquiry
* Indicates a required field
Hours
Monday

8am-7pm

Tuesday

8am-7pm

Wednesday

8am-7pm

Thursday

8am-7pm

Friday

8am-7pm

Saturday

8:30am-5pm

Sunday

Closed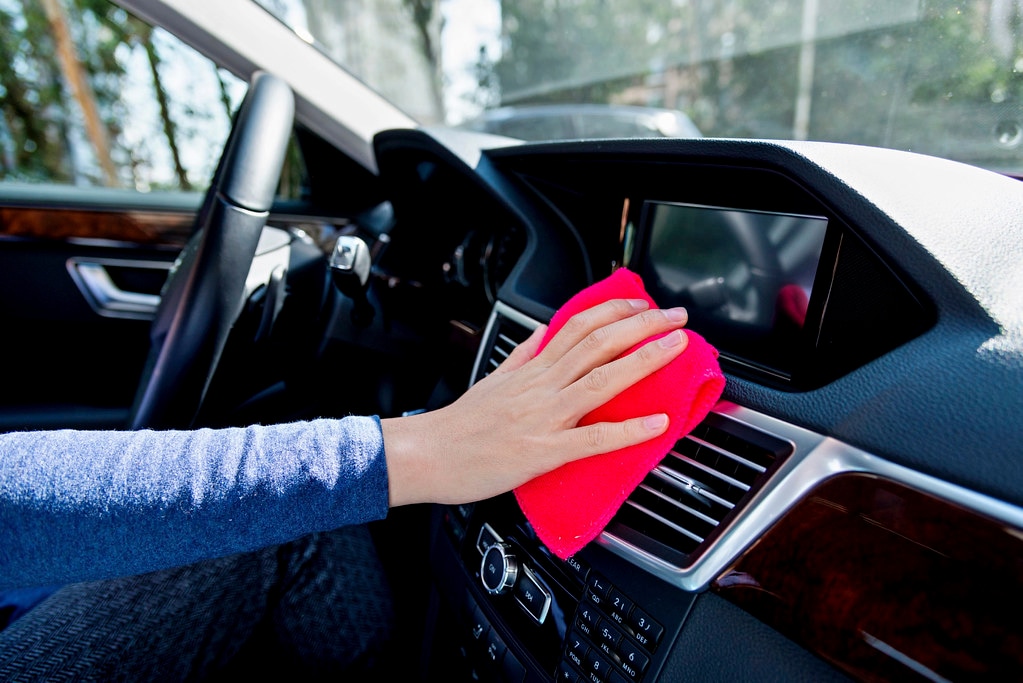 Now is a great time to sanitize your vehicle from top to bottom. Here are a few tips on how to kill germs and what to use on certain surfaces.
Surfaces
You can clean hard surfaces with regular soap and water or a disinfectant wipe. It's easy to wipe down the steering wheel, dash, shifter, and center console with wipes. Just don't use wipes on the infotainment screen, since their ammonia-based solution can wear away the anti-glare covering. Instead, spray alcohol-based cleaners on a microfiber cloth, then wipe away germs and smudges.
Soft surfaces need to be sanitized too. It's best to use a cleaner for the specific area and fabric type. Vehicle carpet cleaners work better than regular soap, and leather cleaners will make your leather seats shine while also disinfecting the surface.
High-Traffic Areas
There are a few places that see more use than others. Any buttons, like the windows, locks, or climate control, need to be cleaned. Everywhere in front of the driver is a prime spot also. This includes the steering wheel, dashboard, shifter, turn signals, and keys.
Think about where you or passengers sneeze and cough. Clean the windows if you turn your head to sneeze, and clean the backs of seats for those rear passengers who cough towards the front.
After it's Clean
After you clean your car, you'll use it again. This will introduce new germs to your clean environment. Put hand sanitizer in your car to sanitize before touching all the switches and buttons. Keep high-traffic surfaces clean regularly, focusing on the steering wheel, shifter, and keys.
Keep your kids' stuff healthy too. Car seats collect a lot of dirt and germs over time. Car blankets and stuffed toys are washer-safe to sanitize them. And hard car toys are easy to clean with just some diluted bleach-water.
At Nick Nicholas Ford in Inverness, FL, we're doing our part to make things easier and cleaner for you. Our already comprehensive detailing service does even more to sanitize your vehicle, and our Service Concierge Program is there in case you need maintenance or repairs.