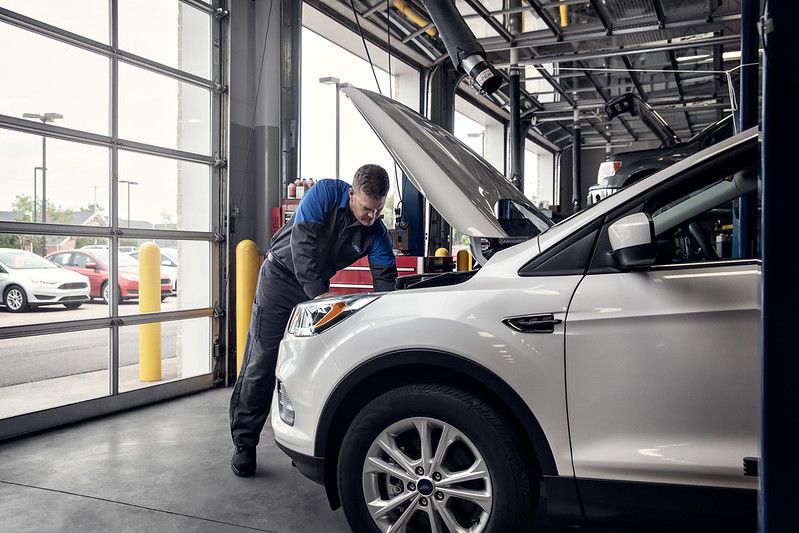 Newer vehicles often include maintenance reminders, letting you know when it's time for an oil change or another essential service. However, in between visits to the service bay at Nick Nicholas Ford, your vehicle may give you some signs that it needs out-of-schedule attention. Here are some of those signs:
Check engine light
The dreaded check engine light could indicate a wide range of problems with your vehicle that requires a professional's attention. If it begins flashing, seek professional assistance immediately. It may even mean the vehicle is unsafe to drive. To be safe, get out of the vehicle and have it towed to a mechanic.
Leaks
If you notice regular leaks in your driveway or garage when your vehicle is parked, you should bring your vehicle in for service. Technicians will be able to pinpoint what is leaking and how to fix it.
Smoke
If you notice smoke coming from anywhere in your car while driving, get out, turn it off, and have it towed to a mechanic for immediate attention. Common sources for smoke are under the hood, from the engine, and excessive smoke from your exhaust, which could indicate an oil leak or something worse.
Noises
Every now and then, turn down the music and listen to how your car is running. Is the engine making a new noise? Do the tires sound different? Are your brakes squeaking or thumping? All of these could indicate potential issues, so it is best to schedule an appointment with one of our technicians to take a look.
Tire issues
If your tire repeatedly loses pressure, you may have a slow leak that a technician should inspect. Similarly, if you notice your vehicle keeps pulling to one side of the road while driving, it is possibly time for a wheel alignment.
At Nick Nicholas Ford, we can handle all of your service and maintenance needs.
Make an Inquiry
* Indicates a required field
Hours
Monday

8am-7pm

Tuesday

8am-7pm

Wednesday

8am-7pm

Thursday

8am-7pm

Friday

8am-7pm

Saturday

8:30am-5pm

Sunday

Closed