Make an Inquiry
* Indicates a required field
Hours
Monday

8am-7pm

Tuesday

8am-7pm

Wednesday

8am-7pm

Thursday

8am-7pm

Friday

8am-7pm

Saturday

8:30am-5pm

Sunday

Closed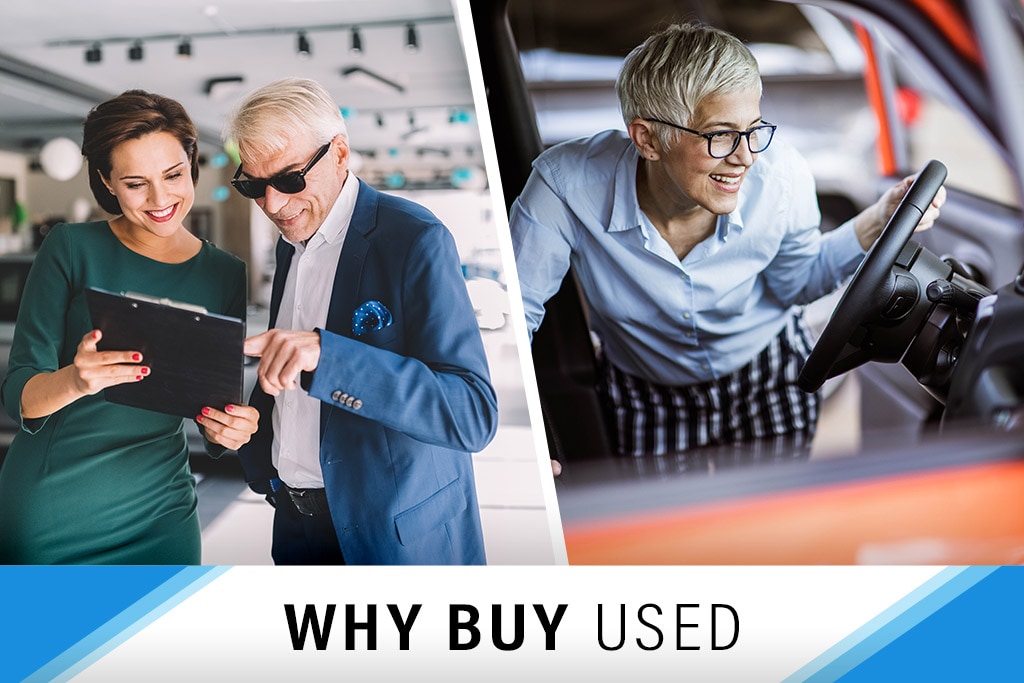 If you're a senior on a fixed income, you may be worried that you won't be able to find a car that's reliable and comfortable on a tight budget. However, a used car can be just as reliable and long-lasting as a new one, and you can have it for a much lower price. Here are some reasons why buying used is a smart idea.
Depreciation
Pretty much all vehicles lose the majority of their value early on. Depreciation starts as soon as you drive a new car off the lot, and a new car can lose up to 30 percent of its value in the first year of ownership. By choosing a used car over a new one, you not only avoid the frustration of your investment losing value so quickly, but you can also find close to new vehicles for a much lower price than their new MSRP.
More bang for your buck
Your budget can go much farther when you shop used cars instead of new. Because of depreciation, used cars that are just a few years old will be much more affordable, potentially allowing you to choose a model with more amenities, be it heated seats or driver-assist safety features.
Certified pre-owned
If you want the affordability of a used car but can't give up the peace of mind that comes with a new car warranty, certified pre-owned options might be just the thing. These models are gently used and come protected with their own warranties and assurance. CPO vehicles have to meet certain quality standards set forth by the manufacturer, and must undergo a detailed inspection. If you can stretch your budget to pay a little more for a CPO model, you can enjoy extra protection in your purchase.
Vehicle history reports 
That being said, you don't need a CPO program to find a confident used option. You can use resources like AutoCheck and CarFax to find vehicle history reports that will tell you what you need to know about a used car's past. This way, you'll be able to make a smart decision about which used vehicle you buy.
At Nick Nicholas Ford, we'll help you find the perfect used vehicle for your lifestyle and budget.