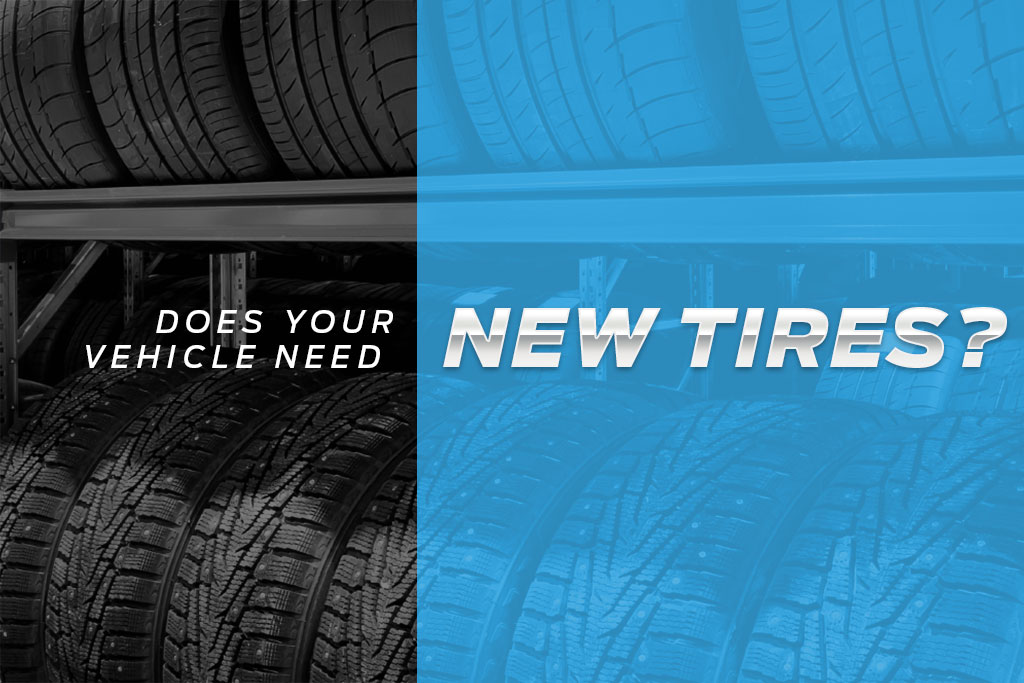 Tires are the only parts of your vehicle that come into contact with the road, which makes them extremely important for both performance and safety. If your tires are worn and aging, your car won't operate at its best or grip the road properly. Here's how to know when it's time to invest in new tires - and how to help the ones you have last longer.
Signs you need new tires
If your tires are getting worn down and losing their tread, this is the most obvious sign that you need new ones. You can easily check tread depth by inserting a quarter into a tire's tread with the head pointing down. If you can see the top of Washington's head, it's time for new tires. Even if there seems to be enough tread, check the manufacturer recommendations for your tires to see if they're nearing the end of their lifespan.
You should also regularly inspect your tires for any bulges, cuts, cracks, or other damage - and we'll do the same when you bring your vehicle in to Nick Nicholas Ford for service. If there are any serious blemishes, it's time to start shopping for replacement tires. Pay attention to how your vehicle feels while you're driving, too. Vibrations or noise could indicate tire trouble.
How to make tires last longer
A few simple steps can help your tires last longer - and help you save money. One of the easiest steps to take is regularly checking your tires' air pressure and keeping it at the recommended levels. Driving on overinflated or underinflated tires is likely to wear them out faster, and it will hurt your vehicle's performance as well.
It's also wise to get your tires rotated and aligned at regular intervals. Check your owner's manual for recommendations on how often to do this. Rotating the tires makes the treads wear more evenly over time and helps your vehicle perform more efficiently.
For all your tire needs, visit our service department at Nick Nicholas Ford in Inverness, Florida. We'll be happy to inspect, rotate, and repair your tires or get you a good deal on a new set.
Make an Inquiry
* Indicates a required field
Hours
Monday

8am-7pm

Tuesday

8am-7pm

Wednesday

8am-7pm

Thursday

8am-7pm

Friday

8am-7pm

Saturday

8:30am-5pm

Sunday

Closed