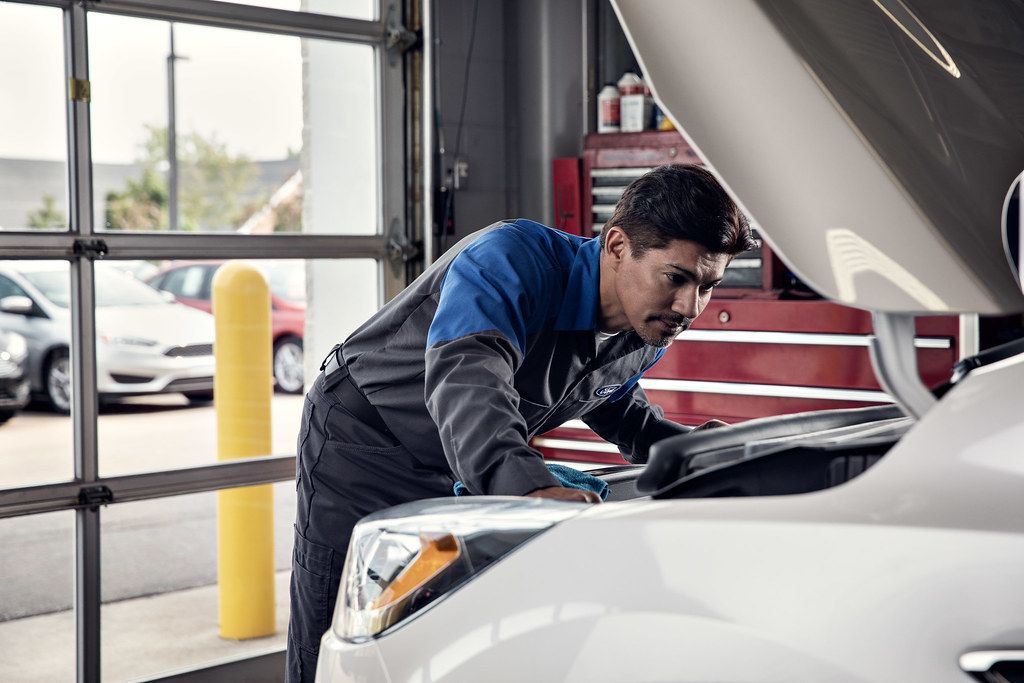 The transmission is one of the most vital parts of your car, so if you notice that it's having problems, it's important to get those problems fixed promptly. Here at Nick Nicholas Ford, we'll repair your transmission quickly, affordably, and expertly, so you don't waste time or money on other shops or DIY repairs. If you notice these signs of a failing transmission, bring your car in for service at Nick Nicholas Ford.
Gears have trouble shifting
If you notice gear-shifting issues such as the transmission hesitating when put into gear, jerking when shifting between gears, or randomly shifting or falling out of gear while driving, you should have your transmission inspected.
Leaking or cloudy transmission fluid
Leaking transmission fluid is a pretty clear sign of transmission issues, but there could be issues with the fluid even if you don't notice a leak. Use a dipstick to check the quality of the fluid, and if you notice that it's cloudy or dark, consider having your car serviced. Transmission fluid should be bright red and transparent.
Whining and grinding noises
Strange sounds signal that your transmission needs service. These include whining, thudding, buzzing, and other noise that are out of the norm for your vehicle. If you have a manual transmission, your car may make a grinding noise when you change gears; a troubled automatic transmission will shake when the gear changes.
Burning smell
A burning smell can indicate that your transmission is overheating and burning the transmission fluid, so if you notice this smell, go directly to your dealership to have it checked out. Driving for too long with an overheating transmission can be damaging to your car and dangerous for you.
Check engine light
This one might seem obvious, but if the transmission light pops up on your dashboard, don't ignore it. It's important to get your transmission checked and any needed repairs completed before the problems escalate and become costlier to fix.
You can bring your vehicle to Nick Nicholas Ford for all of your transmission service needs.
Make an Inquiry
Hours
Monday

8:00 AM - 7:00 PM

Tuesday

8:00 AM - 7:00 PM

Wednesday

8:00 AM - 7:00 PM

Thursday

8:00 AM - 7:00 PM

Friday

8:00 AM - 7:00 PM

Saturday

8:30 AM - 5:00 PM

Sunday

Closed