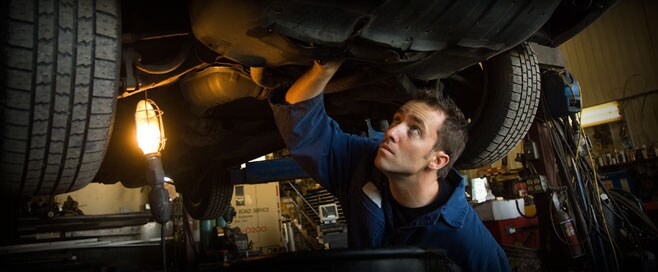 In a warm location like Florida, it's important to be aware of the effects that hot weather can have on your car. Here at Nick Nicholas Ford, we've gathered a few tips to help you and your vehicle beat the heat this year.
Get An Oil Change Today
First of all, take care of that much-needed oil change. Your car should get fresh oil and a new filter about once every 5,000 miles. If you haven't gotten an oil change recently, make an appointment today at Nick Nicholas Ford's center.
Keep An Eye On Your Antifreeze
Perhaps it makes more sense to call antifreeze by its other name - engine coolant - when the weather is hotter. Coolant is your most important fluid in hot weather because it keeps your engine cool and prevents it from overheating. If you are planning on driving in extremely hot temperatures or for long distances, check to make sure your coolant is fresh and at the proper level.
Make Sure Your Tires Are Properly Inflated
The air inside your tires can expand under extreme heat, suddenly over-inflating a tire that was once properly inflated. Keep an eye on your tires' pressure by checking their PSI (Pounds per Square Inch) with a tire gauge when you stop at the gas station. Your vehicle's proper PSI rating should be listed in the owner's manual and on a small placard on the driver-side doorjamb.
Don't Forget The Belts And Hoses
There's an array of parts under the hood of your vehicle, and few of these are as sensitive as the belts and hoses. In extreme temperatures, the material of the belts and hoses that are a part of your engine can crack and break, causing major damage to your vehicle. Have a trained professional take a look at your engine today to make sure that your belts and hoses are in good shape.